For all you Minor Prophets fans in the audience. . . .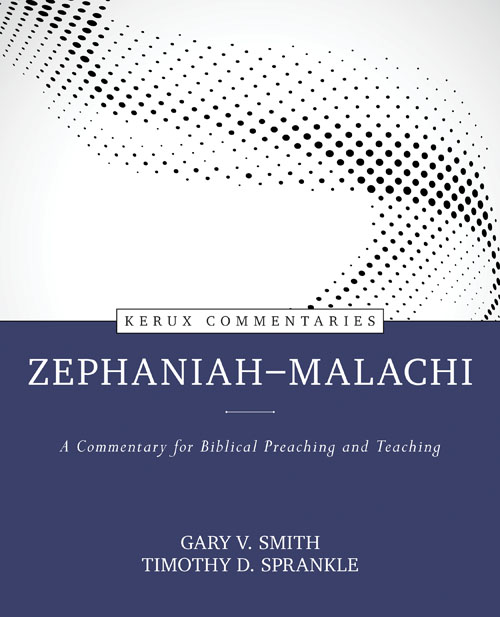 Gary V. Smith and Timothy D. Sprankle. Zephaniah-Malachi: A Commentary for Biblical Preaching and Teaching. Kerux Commentaries. 384p., $32. 99, Kregel Academic.
Kerux Commentaries enable pastors and teachers to understand and effectively present the main message in a biblical text.
Each volume uniquely combines the insights of an experienced Bible exegete (trained in interpretation) and a homiletician (trained in preaching). These two authors work together to explain the essential message for the original listeners or readers, unpack its timeless truth, and then provide a contemporary restatement and communication insights for the key biblical concept. Every book is a resource designed and written with the real needs of the pastor and teacher always in sight, providing many ways to creatively express the principal thought in a biblical passage.
Based on the Big Idea preaching model, Kerux enhances the reader's ability to deliver a message that is biblical, cohesive, and dynamic.
Zephaniah-Malachi unfolds the messages of the final four minor prophets, including the key themes of repentance, the temple, the day of the Lord, and a coming kingdom in which Messiah will reign and bring cleansing and restoration. Smith and Sprankle aid the preacher in bringing these books to life for modern congregations and helping contemporary followers of Christ apply their timeless principles.