It is what it says it is. . . .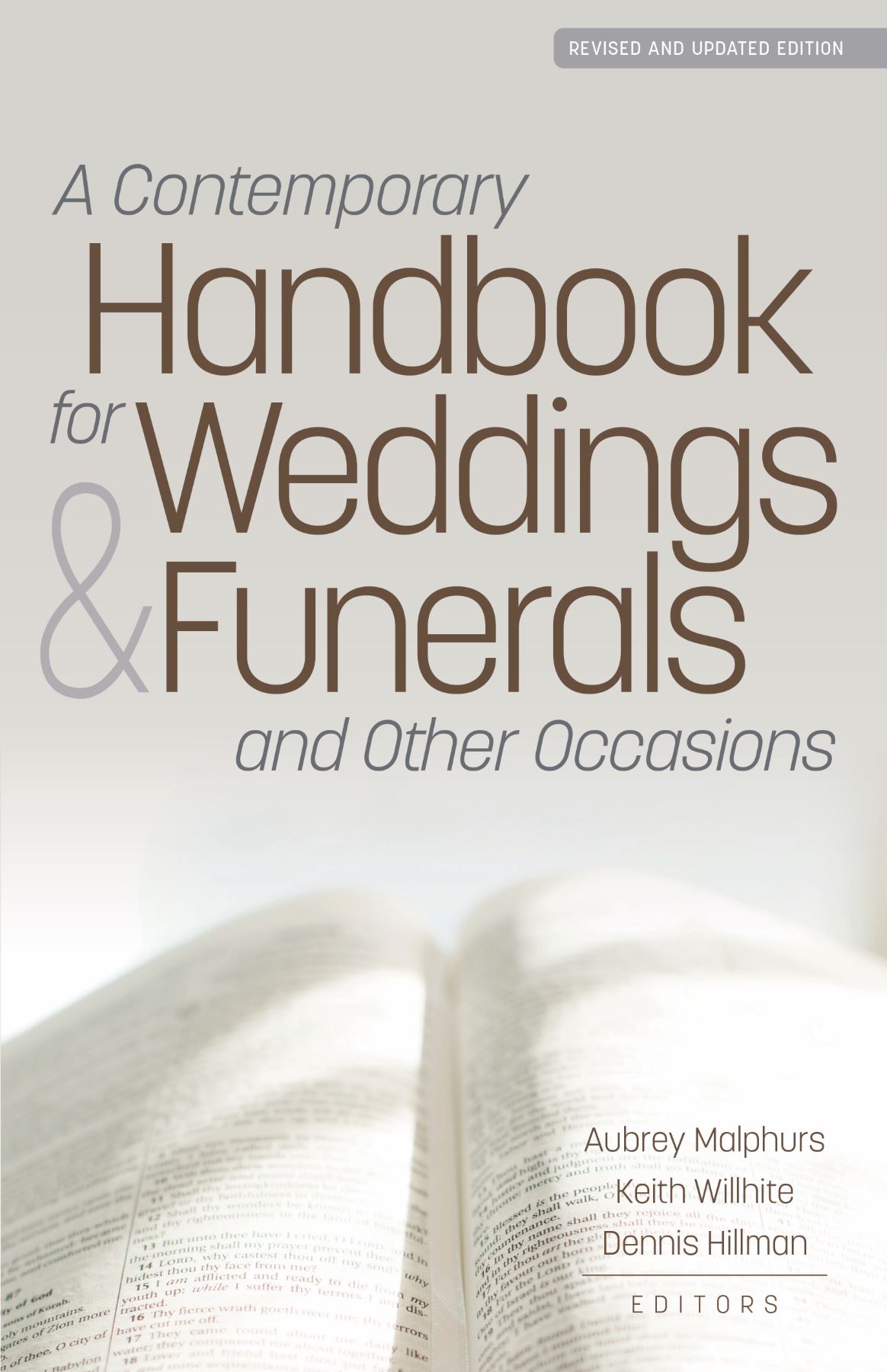 Aubrey Malphurs, Keith Willhite, and Dennis Hillman, eds. A Contemporary Handbook for Weddings & Funerals. Revised and updated edition. 456p., $23.99, Kregel Academic.
Weddings and funerals are some of the most meaningful events in people's lives, and also some of the most challenging for the pastor to perform. Written with the needs of the busy pastor in mind, this popular and newly updated handbook includes everything necessary to conduct a variety of weddings and funerals, along with other common events such as communion, baptisms, dedications, and ordinations.
Helpful aids for weddings include services, vow renewals, messages, prayers, guidelines for vows, information on marriage laws, and, new in this edition, a service and message for second marriages. Guidance for funerals covers orders of service, quotations and reflections, and eulogies for a variety of circumstances, incorporating those with evangelistic appeal, untimely deaths, and suicide. New to this edition are funerals for service members, victims of violence, accidental deaths, cancer, and community tragedies.
Additional new resources include blessing services for a home or special event and guidance for speaking at fraternal organizations.
Pastors of all denominations will benefit from the services, advice, and resources in this sought-after handbook.