This week, you have your choice of commentaries on Philippians, both sharing the same author but taking separate approaches to the text—also/thus, one continuing an existing series and the other launching a brand-new commentary series.
So read on, and choose the one that works for you (or both):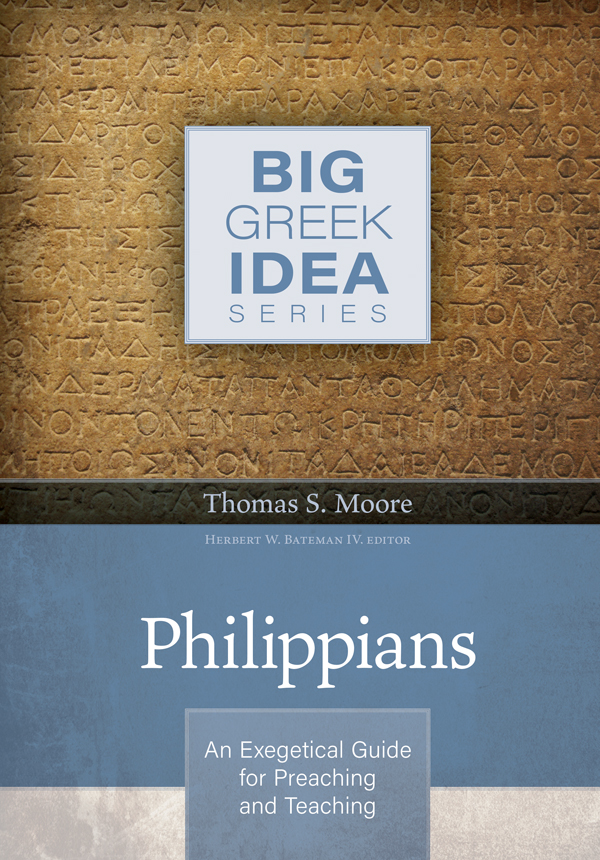 Thomas S. Moore. Philippians: An Exegetical Guide for Preaching and Teaching. Big Greek Idea series. 288p., $25.99, Kregel Academic.
The Big Greek Idea series provides all the relevant information from the Greek text for preaching and teaching the New Testament. Each New Testament book is divided into units of thought, revealing a big Greek idea (the author's main idea in the passage), and individual clauses are displayed visually to illustrate their relationships, portraying the biblical author's logical flow. Greek clauses are accompanied by an original English translation.

Additional commentary explains how the syntax and vocabulary of each verse clarifies the biblical writer's intended meaning. The authors of each volume have scoured major reference works and commentaries on each book, saving readers countless hours of research. The series is ideal for busy pastors consulting the Greek text for sermons, instructors preparing lectures, and students looking for supplementary study aids.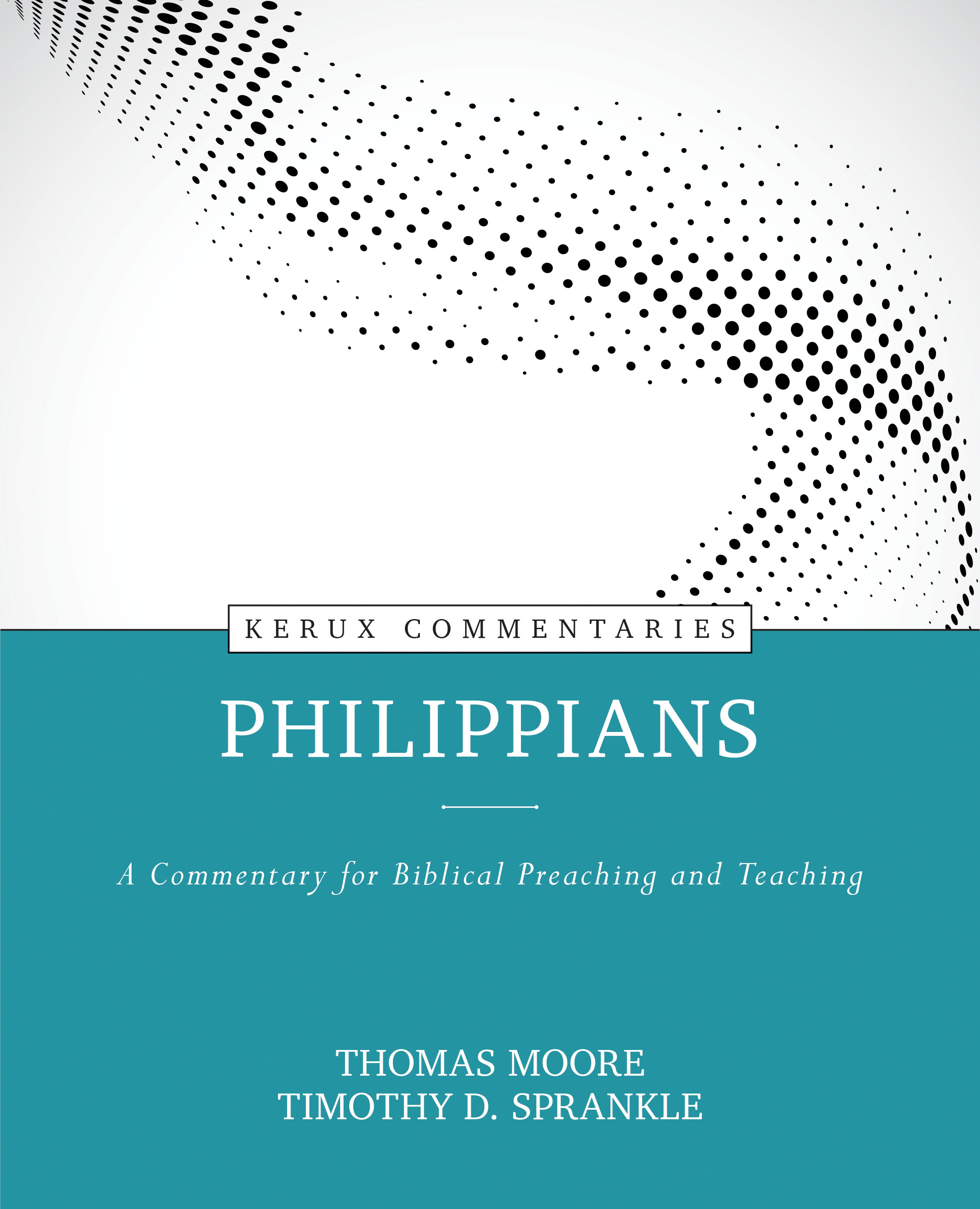 Thomas S. Moore and Timothy D. Sprankle. Philippians: A Commentary for Biblical Preaching and Teaching. Kerux Commentaries series. 256p., $27.99, Kregel Academic.
Kerux Commentaries enable pastors and teachers to understand and effectively present the message of a biblical text. . . . Each volume is written by a biblical scholar and a working pastor or homiletics scholar in partnership. Inclusion of a preaching author means that the commentary is centered on the biblical insights that are useful to a pastor as well as effective communication strategies and illustrations for each passage. Readers will discern the benefits of this throughout, as a resource designed and written with the real needs of regular proclamation always in sight.

Kerux . . . enhances the pastor's ability to deliver a sermon that is biblical, cohesive, and dynamic by keeping the length of commentary manageable, while also offering effective, creative strategies for delivering the message of the text.