Dig deeper into the formative narratives of the church. . . .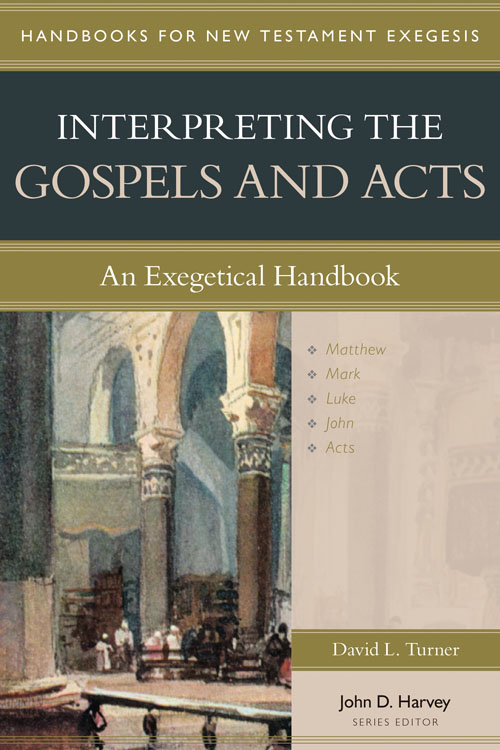 David L. Turner. Interpreting the Gospels and Acts: An Exegetical Handbook. 368p., $36.99, Kregel Academic.
In this final volume of the Handbooks for New Testament Exegesis series, David Turner provides a comprehensive guide for interpreting and conveying the lives of Jesus and his early followers. Key background information such as literary genres, historical setting, and theological themes lay the groundwork for properly reading these five books. This is followed by practical guidance on textual issues and original-language exegesis passages from the Gospels and Acts. The final chapter offers an extensive bibliography of books and digital resources useful for instructors, students, and church leaders alike. Interpreting the Gospels and Acts is an essential resource for anyone teaching and preaching these foundational books.