For all you Baptists in the audience. . . .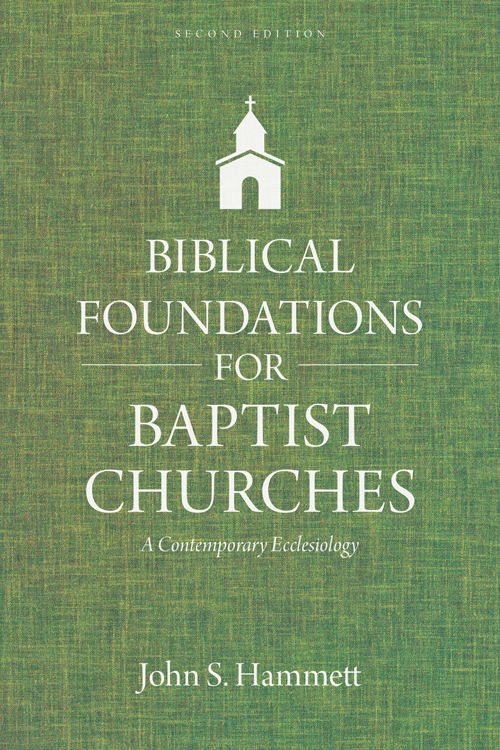 John S. Hammett. Biblical Foundations for Baptist Churches: A Contemporary Ecclesiology. 400p., $25.99, Kregel Academic.
An updated examination of ecclesiology from a Baptist perspective.

In this useful book, professor and former pastor John Hammett helps church leaders think through foundational questions about the nature of the church. Blending biblical teaching and practical ministry experience, Hammett presents a comprehensive ecclesiology from a historic Baptist perspective, examining crucial contemporary issues such as church discipline, the role of elders, and church ministry in a post-Christian culture.

This second edition contains updates throughout, including:

substantive changes to chapters on the nature of the church, Baptist church polity, and deacons.

an expanded chapter on baptism and the Lord's Supper.

a thoroughly revised chapter on church models like multisite churches and missional churches.

a brand-new chapter on meaningful church membership.